Cayford Orchards is a six generation family farm, raising fresh seasonal fruit in Skowhegan, Maine. The Orchard grows 1,200 trees on 18 acres. We raise 57 different varieties. We specialize in heirloom apples, but we grow a range of fruit like berries, peaches and pears just to name a few.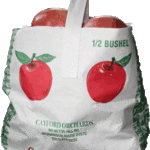 We charge by the bag and not the pound, so you know how much you are getting and the cost up front. The best deal is a bushel. We offer Pick Your Own everyday until all the apples have been picked or just stop by and grab a bag from the shop.
Don't forget to grab a jug of cider while you're here, it's a yummy fall must have.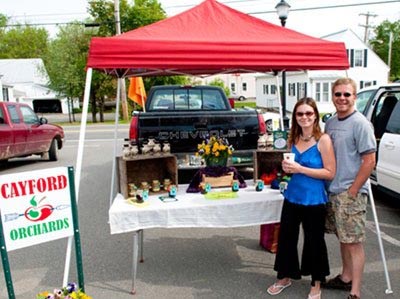 You can find us at 99 Hilton Hill Road, Skowhegan. That's 3 miles North on Rt 150 from the Skowhegan Post Office. Turn right onto Hilton Hill Road and we are a 1/2 mile up on the right. You can also find us at The Skowhegan Farmers' Market Saturday morning's at the Skowhegan Grist Mill parking lot. The Grist Mill is located at the Corner of High & Court Street.